iTunes • MP3 download
I met Adam Vollmer, founder of Faraday Bikes a few months ago and was lucky enough to ride a prototype of their beautiful electric bicycle, the Faraday Porteur.
On the show we discuss turning what started as a side-project at IDEO into a Kickstarter campaign, and finally a fully-fledged, shipping product.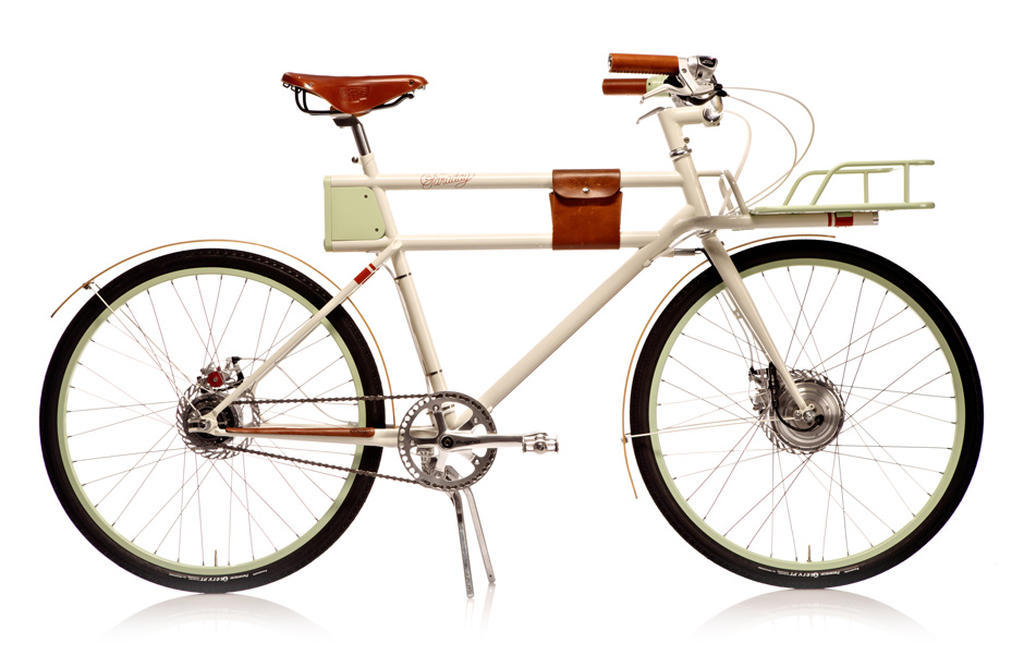 As you can imagine, it's a product that involves hundreds of parts, made all over the world. Adam and I dive deep into the challenges of sourcing parts, using tools such as Alibaba and working with a complex supply chain.
Faraday Bikes also made a recent appearance at CES 2014. We discuss the benefits of trade shows, Indiegogo's booth, and how this flows into their marketing strategy for 2014.
Additional Links
Simple but powerful piece by John Gruber reviewing an important moment from Steve Jobs' comeback at Apple:
One of the things I've always found is that you've got to start with the customer experience and work backwards to the technology. You can't start with the technology and try to figure out where you're going to try to sell it. And I've made this mistake probably more than anybody else in this room. And I got the scar tissue to prove it.
Of course, one must differentiate between seeing a new technology that inspires a product (e.g. Steve Jobs seeing the first GUI at Xerox PARC), and developing technologies for the sake of R&D, with only potential prospects of turning these technologies into products.
Well, that was unexpected. Not because it doesn't fit perfectly with Google's insatiable appetite for data and its recent forays in hardware, but because Nest's design and business philosophy is far more aligned with Apple's (no surprise considering CEO Tony Fadell ran the iPod division).
I had hoped to see Nest remain fiercely independent, but we're undoubtedly heading for a House of Whacks scenario within a few short years.
This has me wondering, in what year will we see a self-driving car beat, say Sébastien Loeb, or a top rally driver, in a Kasparov vs. Deep Blue style duel?
Shopify has been on a roll recently. We use it to power Lumi's store, and have done so for over two years. The pace at which they've been launching new features has dramatically increased in the past few months.
I'm curious to see where this investment leads them. The announcement explicitly indicates a move into offline retail, presumably to support their efforts competing with Square on point-of-sale—but knowing Shopify I am certain there is more to it.
iTunes • MP3 download
This week we explore the intersection of food and technology with Bam Suppipat, co-founder of Nomiku.
Nomiku are the makers of a radically simple immersion circulator, an easy way to precisely cook many of your favorite foods. The device makes sous-vide cooking accessible to anyone, bringing a staple of high-end cuisine into the home.
Below is a peek at Nomiku's safe and intuitive one-button design, compared to equipment once reserved to science labs (shot at their test kitchen in San Francisco).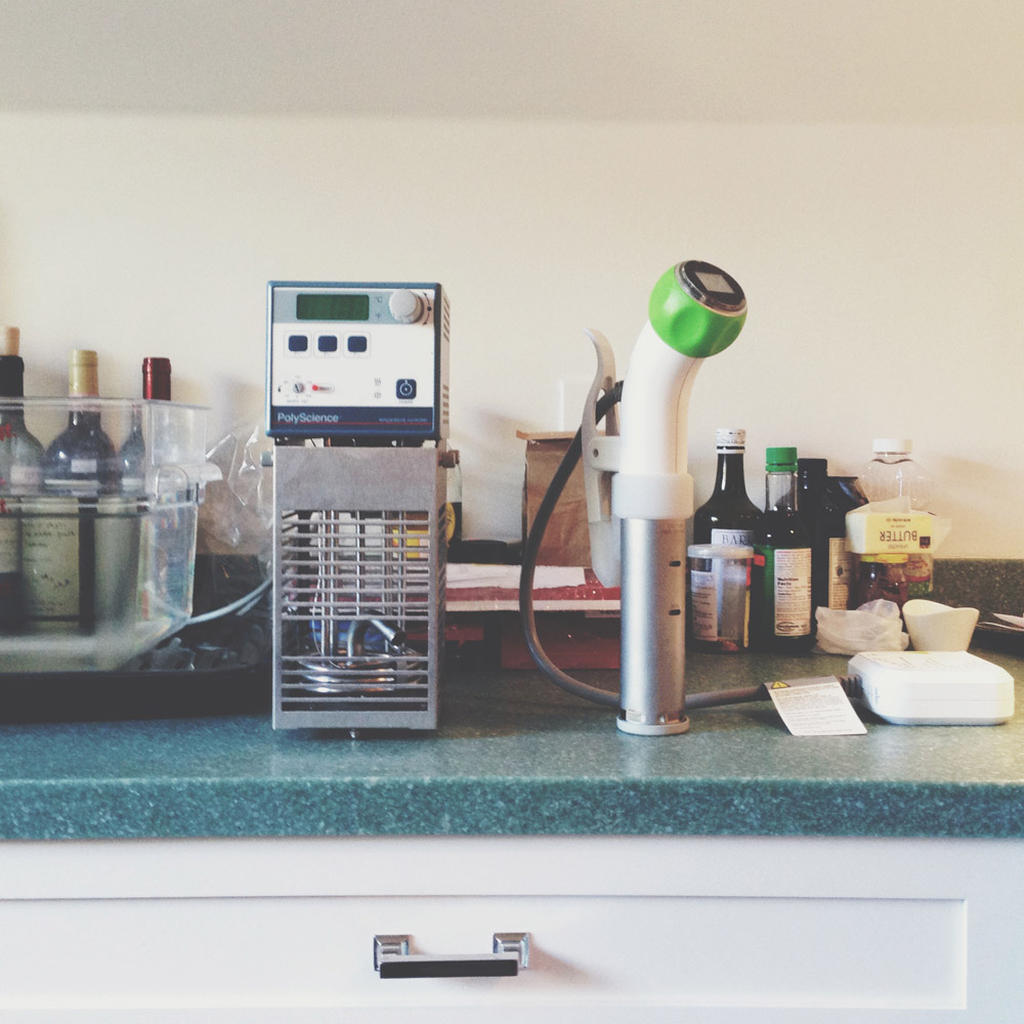 The team behind Nomiku participated in the HAXLR8R program's first graduating class, a new accelerator for hardware startups based in Shenzhen, China. Bam tells us about his experience with the program and how it flowed into Nomiku's highly successful Kickstarter campaign, which raised over $586K.
From there we discuss how food and science interact, some of the seminal works including Harold McGee's On Food and Cooking, Modernist Cuisine and how new tools and techniques are leading us towards more scientific, predictable ways to cook.
Finally we end with a brief primer on UL certification, and the unexpected challenges of bringing an electric product to market.
Links
iTunes • MP3 download
Why is our show called You Can't Eat Bits for Breakfast? On this episode I'm joined by Jesse Genet, my coconspirator at Lumi, and originator of the phrase.
Together we discuss the early experiences that led Jesse towards an entrepreneurial and creative life, her penchant for classic cars, lessons on competition from Buffalo Bill and why it's important to make physical things.
We end by contemplating an article by Geoffrey Miller entitled Why We Haven't Met Any Aliens in which he discusses the idea that by the time a civilization becomes advanced enough to visit another planet, it has the ability to virtually simulate the experience in more instantly gratifying way.
As esoteric as it might sound, this theory is a reminder that there is so much left to discover and create in the world of atoms.
Links
← Previous
Next →
Page 3 of 5